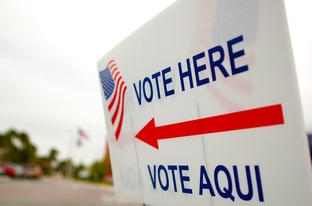 Houston has a city election going on and there are ten constitutional amendments on the ballot. Next Tuesday — November 8 — is Election Day.
Early voting is underway and has been since October 24, but it's not easy to prove it.
In the state's 15 biggest counties, through Wednesday of the this week (Nov. 2), turnout was 1.4 percent.
A total of 116,059 people had voted through that date. Those counties have a combined 8.1 million registered voters, according to the Texas Secretary of State.
Harris, Bexar and Travis counties had each turned out more than 2 percent of their registered voters (don't get a big head — the high mark here is 2.5 percent); Hidalgo County, where 0.5 percent had voted through Wednesday, was the stinker in this particular woodpile.
So far, anyway. They've got until Tuesday.