A New Development in a Tax Tussle Between Texas and Big Oil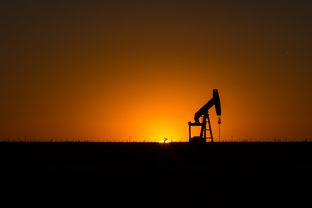 Over the objections of the state's top lawyers, oil and gas industry officials are trying to convince the Texas Supreme Court that a mammoth tax exemption for producers would pour more money into state coffers — in the long-run, at least.
That's the latest turn in Southwest Royalties v. Hegar, a tug-of-war between Texas and its iconic petroleum industry over billions of tax dollars.
And it comes three months after the justices heard oral arguments in the case.
For those new to the case, here's a quick catch-up: The court is parsing the language of a sales tax exemption for goods and services used in the "actual manufacturing, processing, or fabrication of tangible personal property."
Southwest Royalties — backed by the industry — says it should apply equipment to petroleum extraction. And in that event, the Midland-based driller argues, Texas owes it a $500,000 refund for purchases of metal pipes, tubing and other equipment purchases.
Texas Comptroller Glenn Hegar disagrees, and he argues that a ruling for the industry could spur up to $4.4 billion in refund filings — enough to wipe out the state's projected budget surplus.
"This one's as big as they come," the Republican told the Tribune in March.
Now, the industry is trying to counter that message.
In a filing Tuesday, the Texas Oil and Gas Association attached a study — conducted by the Perryman Group and sponsored by the Texas Association of Business (TAB) — that says a ruling for industry would cost the state just $2.4 billion in immediate refunds.
Moreover, the study argued, the refund would stimulate for production in the struggling industry, carrying millions of dollars of economic benefit.
On Wednesday, the state's legal team asked the justices to disregard the study.
Assistant Attorney General Michael Murphy called the study too late, biased and outside of the justices' purview.
"The study is not an unbiased economic assessment," he wrote. "It is advocacy."
Dallas-based Ryan LLC, a high-powered tax firm, is representing Southwest Royalties in the case.
G. Brint Ryan, the firm's CEO, is on the Executive Committee of TAB's Board of Directors, according to his LinkedIn profile.
Disclosure: The Texas Oil and Gas Association and the Texas Association of Business have been financial sponsors of The Texas Tribune. A complete list of Tribune donors and sponsors can be viewed here.