Ted Cruz Posts Big Fundraising Haul After His Iowa Win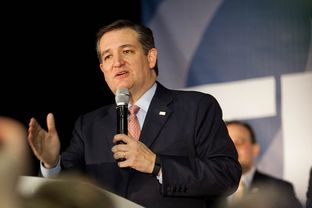 Ted Cruz's presidential campaign announced Thursday morning it has raised $3 million since his victory in the Iowa caucuses.
The campaign's total haul since Jan. 1 is now $10 million, campaign manager Jeff Roe said in a tweet. The sum represents 182,000 donations averaging $55 each.
Cruz won the caucuses Monday, beating billionaire Donald Trump 28 percent to 24 percent.
*****
Former Gov. Rick Perry is returning to the presidential campaign trail for Cruz.
Perry said Thursday afternoon his "next stop" for Cruz, the U.S. senator from Texas, is South Carolina. Perry stumped for Cruz last week in Iowa after giving his endorsement to the U.S. senator from Texas.
The former governor, an Air Force veteran, said he can especially be an asset for Cruz in the Palmetto State, which holds its Republican primary Feb. 20.
"Our focus on veterans affairs and active duty military is an area I can be helpful to Sen. Cruz," Perry said in a conversation with reporters on the website Sidewire.
Perry also told reporters Cruz's home-field advantage is holding up well in Texas, where Lt. Gov. Dan Patrick is chairing his campaign.
"With the ground game that Sen. Cruz has developed along with Lt. Gov. Patrick's organization, Cruz has a strong firewall in Texas," Perry said.
*****
Former Harris County GOP Chairman Jared Woodfill on Wednesday officially launched his campaign for chairman of the Republican Party of Texas.
Woodfill in recent days has been active in holding a series of "Take Back Our Party" rallies with several social conservative groups in an attempt to organize backers ahead of the selection of delegates for the May state party convention.
In announcing his candidacy, Woodfill touted his 12 years at the head of the Harris County Republican Party ("the largest Republican county party in the country") as well as his more recent role at the head of the fight against Houston's equal rights ordinance.
He couched the terms of his challenge for the state party chair as a fight to put the party in the lead of a fight to "decide the fate of American liberty."
"Friends, we are engaged in a cultural war and our Republican Party of Texas leadership is running from the fight! One need only look at the 2015 legislative sessions to find evidence of the RPT surrendering our values," Woodfill wrote in his candidacy announcement.
Woodfill is aiming to unseat the incumbent chairman, Tom Mechler, at the convention. Mechler formally announced on Tuesday that his running for re-election for his first full term as chairman.
In a written statement, Mechler said, "Success in 2016 and beyond is tied directly to the success of the RPT and I look forward to aggressively campaigning across the state so that Texas will remain the leading voice of conservatism in America for years to come."
Mechler was chosen over Woodfill and two other candidates by the RPT's executive committee last March to fill the unexpired term of Chairman Steve Munisteri, who stepped down to join the presidential campaign of Rand Paul.