Lawsuit Against Austin's Campaign Rules Could Succeed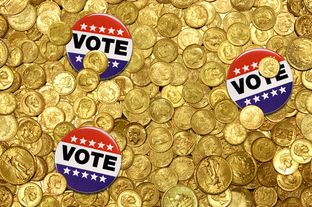 Enlarge
Illustration by Todd Wiseman / Dennis Bartalon
Don Zimmerman, a conservative, is a minority voice in Austin's city council, which is partly why he's suing the city for its campaign finance rules.
Those rules, the District 6 representative says, limit what candidates can do to defend themselves against attacks in the media while they're in office. And once the campaign period kicks off, they also make it much harder for candidates who can't self-fund their campaigns, limiting how much they can raise from individuals and where they can raise money from.
"If you don't have your own money, then your hands are completely tied," said Jerad Najvar, Zimmerman's lawyer. "I think it really distorts the political process. It keeps new and fresh ideas out of the system, and that's bad for everybody."
The lawsuit, filed in federal court Monday, comes as the U.S. Supreme Court has loosened campaign finance regulations in recent years, setting precedents that observers say could help Zimmerman's case.
"I wouldn't be sure of what the outcome would be, but I would think some of those provisions might be pretty vulnerable," said Joseph Fishkin, a University of Texas at Austin professor who studies election law.
Najvar isn't a newcomer to this fight. He was co-counsel in last year's McCutcheon case, in which the Supreme Court struck down aggregate contribution limits for individuals, and also defeated a blackout period for fundraising in Houston. Now, Najvar is helping Zimmerman invalidate a similar blackout period in Austin that prohibits candidates from raising money until six months before an election.
Zimmerman's lawsuit also targets three other city campaign finance rules. That includes the city's $350 contribution limit for individuals, which Zimmerman says is too low, and a restriction limiting the total amount of money candidates can raise outside of Austin, as Zimmerman wants to raise money from "like-minded individuals" across the state.
The lawsuit also hopes to eliminate a requirement that candidates give any leftover money after a campaign back to "government-preferred recipients," although incumbents can keep up to $20,000 in an officeholder account. That provision, Najvar says, is "maybe the strangest campaign finance requirement I've ever seen."
A spokesman for the city of Austin said they're aware of the lawsuit and don't have anything to add, noting that only voters can amend the city charter. Zimmerman, who talked with the city attorney before filing the lawsuit, says it would take too long to get voters to approve changes to the charter — and even if he can get a proposal on the ballot, the outcome would be uncertain.
The city's contribution limits, most observers agreed, is the rule that's most likely to stay in place. But the provision most at risk of being struck down, they said, is one allowing candidates to raise a total of $36,000 from those who can't vote in Austin. Buck Wood, an Austin election law attorney, says that rule "may not survive."
Also in danger is Austin's blackout period, which Peck Young, a longtime Austin political consultant who wrote the city's first ethics ordinances, says doesn't prevent corruption from happening.
"When you're going to take a contribution is not the issue," Young said. "The issue is whether or not you have the integrity to say you will vote [a certain way] for a campaign contribution."
But Austin attorney Fred Lewis said that before the blackout period was in place, there was "a tremendous appearance" that candidates were backing projects from interest groups that supported their campaigns. Lewis likened the blackout period to the fundraising freeze for state officials, as it's "unseemly for legislators to be raising money from people … and voting on their bills."
Lewis called the lawsuit part of a longstanding "right-wing assault" to dismantle campaign finance laws — this time striking at the municipal level.
"I think it is misguided, and it is, frankly, a profound misunderstanding of our democratic institutions," Lewis said.
But the lawsuit argues the city's current rules work against those who aren't wealthy and those with lower name recognition. And, Najvar added, the "arbitrary" limits Zimmerman is challenging "just don't address corruption."

Disclosure: The University of Texas at Austin is a corporate sponsor of The Texas Tribune. A complete list of Tribune donors and sponsors can be viewed here.